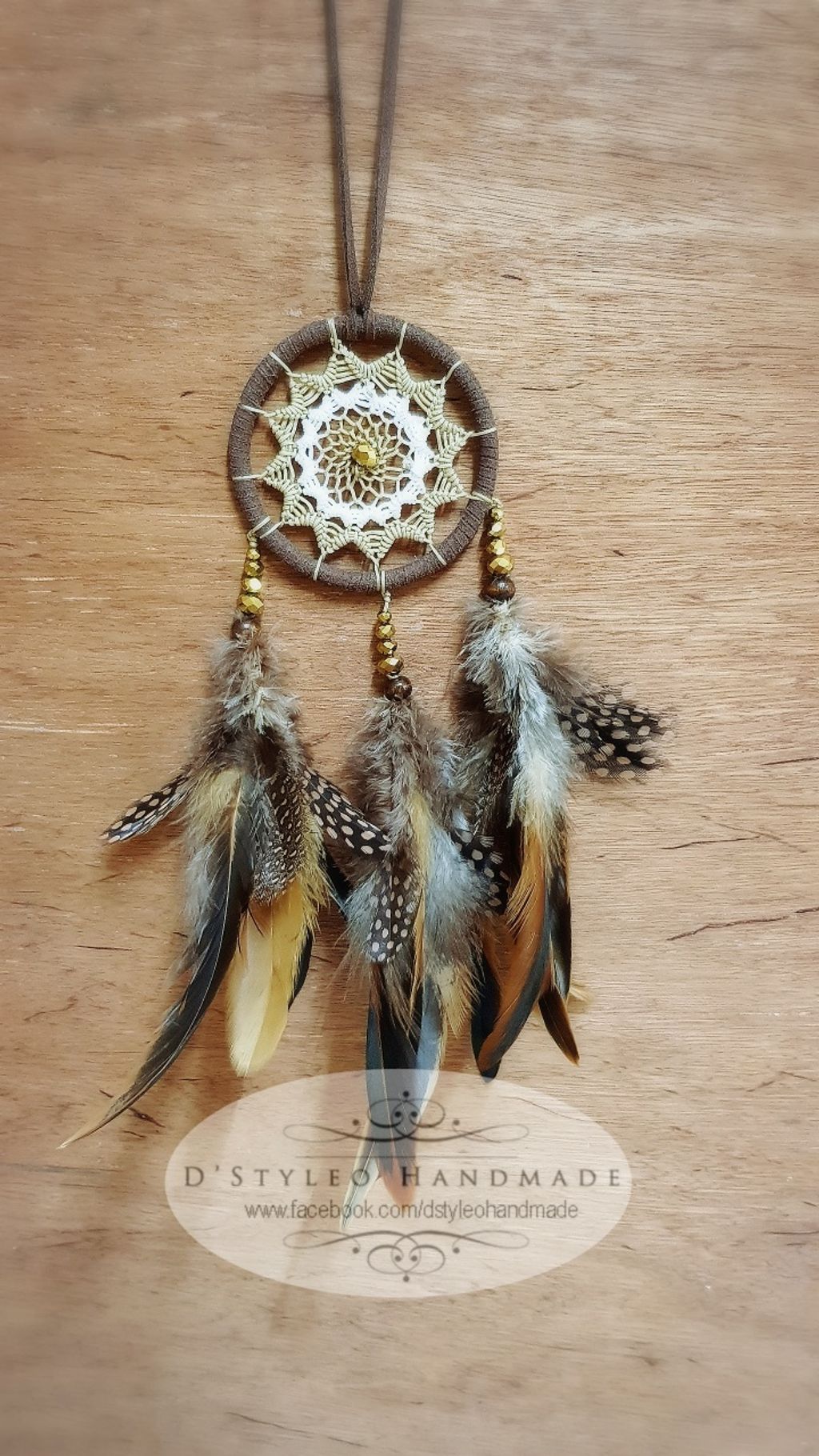 Dreamctcher Brown Spiral Weave
The dream catcher is a handmade object of Native American inspiration. Traditionally, it is used to filter the good from the bad dreams. The good dreams pass through the web, while nightmares are caught in it. When day comes, bad dreams go down the feathers and are burned by the sun. The dream catcher is also appreciated as a decorative object, for its beauty.
Each dreamcatcher is unique and created with love, friendly feelings and much care by the crafter. This dreamcatcher will make all your sweetest dreams come true while you are sleeping. It is also a nice decoration for your house and car. Best gift for friends, boss, colleagues, for baby shower, car decoration.
Diameter of hoops:
6cm
The length:
about 26cm to 28cm

Materials: metal hoops, faux suede lace, roaster feathers, goose feathers, glass beads.
Perfect gift for shop opening, friend's birthday, baby shower, anniversaries, gift exchange and many other occasions.
Disclaimer : Please take note that actual colors may vary. This is due to the fact that every computer monitor/mobile has a different capability to display colors and that everyone sees these colors differently. We try to edit our photos to show the samples as life-like as possible, but please understand the actual color may vary slightly from your monitor/mobile. We cannot guarantee that the color you see accurately portrays the true color of the product.