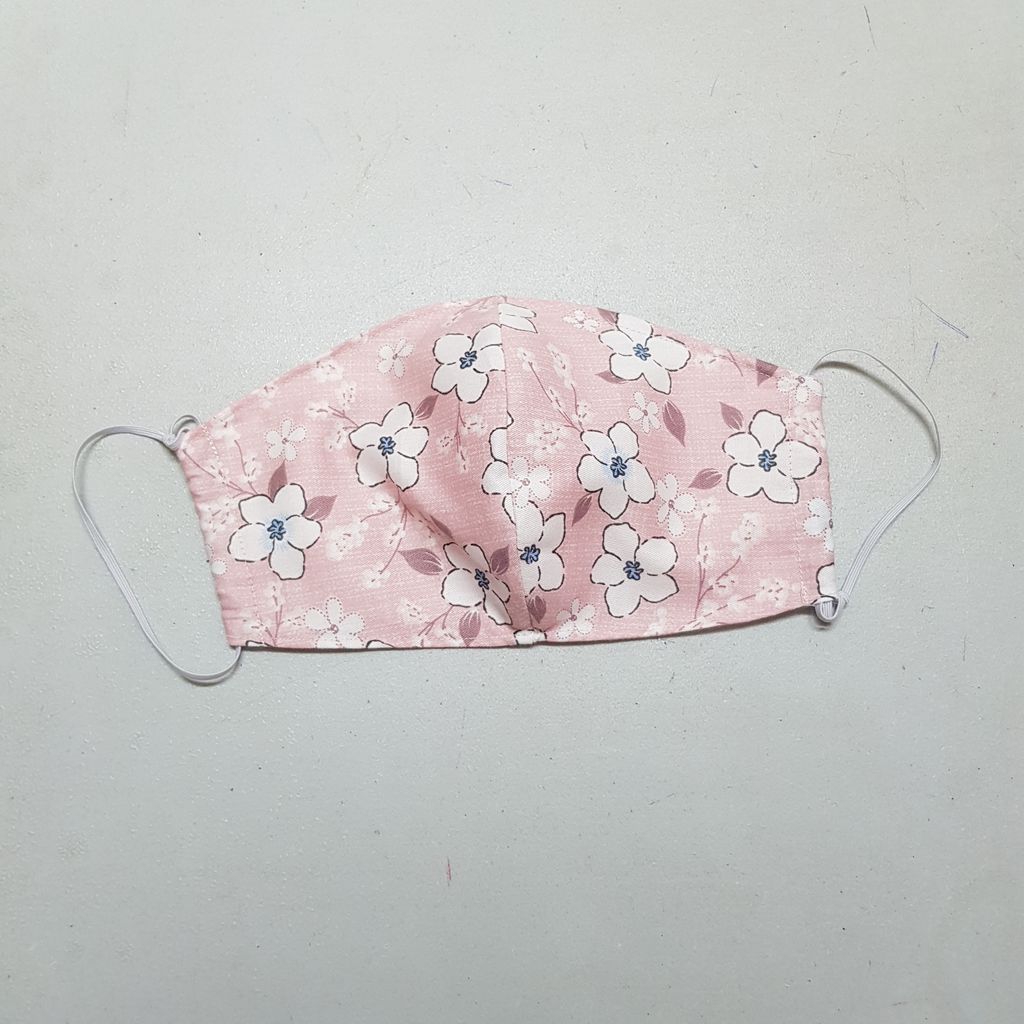 Reusable/Washable Fashionable Fabric Face Mask - Pink Big Flora (M Size)
Loving handmade by me from Kuala Lumpur, Malaysia
Light weight cotton with 2 layers face mask with nose clip, extra pocket for mask filter/coffee filter/tissue and suitable to wear in tropical weather.
Washable reusable antidust everyday protective face masks.

All of our masks outer and lined are 100% cotton.

Earloops are made from elastic so they're comfortable to wear with plenty of stretch, extra length will be provided, you can adjust to your own comfortable size.
Our design is made to fit snug without all the extra fabric around the checks and face.
Soft, lightweight, and breathable.
MEASUREMENT
Medium Size Measurement approx. :
13cm (Tall), 12cm (Width), 22cm (Length)
To Clean and Care for your reusable Cotton mask
Cold water with handwash and dry in the air, drying in the machine can cause some shrinkage and damage to elastic ear straps
No heat dryer be allowed.
Note : This fashionable fabric face mask is fully handmade, measurement can be slightly differ as to be expected with the handmade items.
Crafted by
Sheryn Leong
Handmade in Malaysia